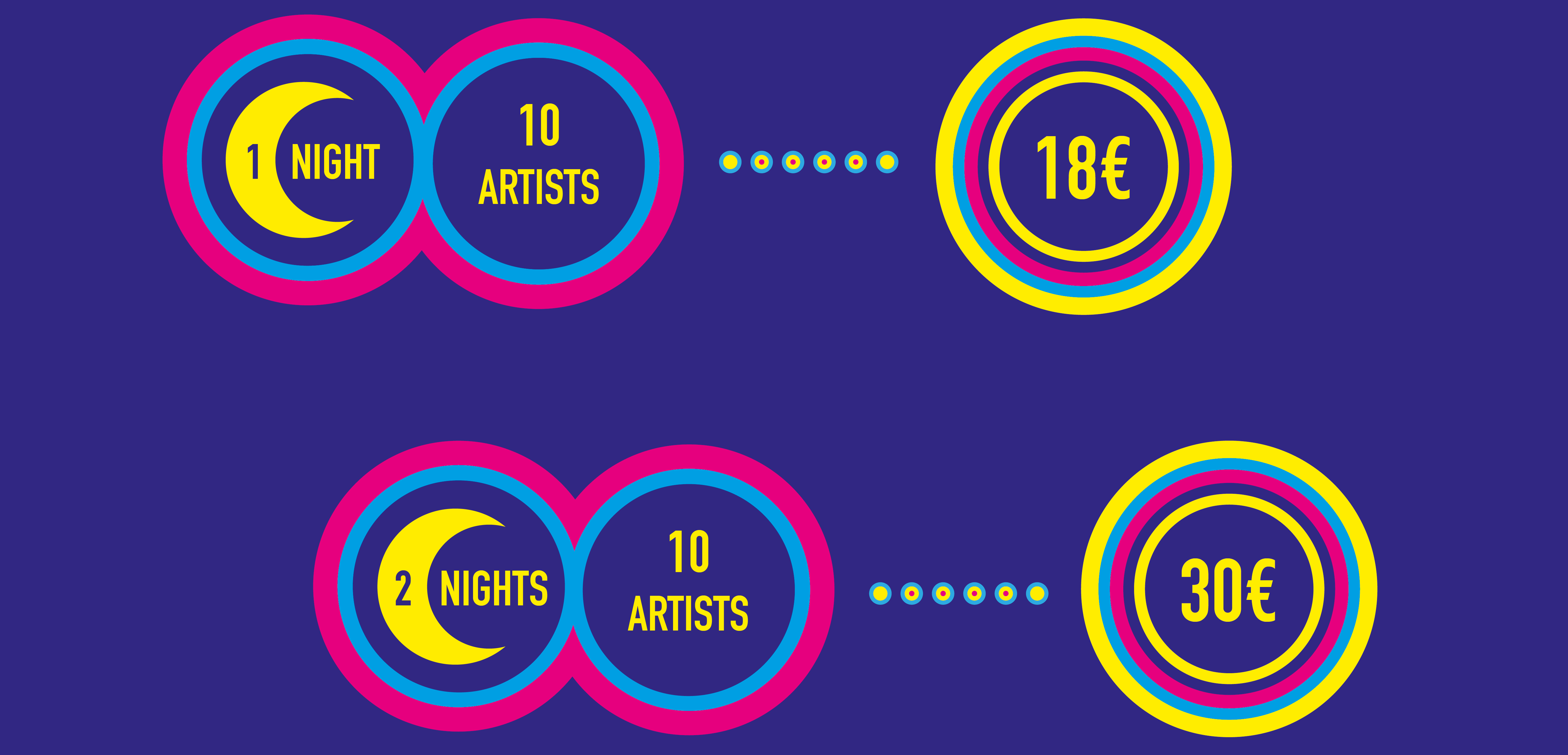 1 night pass: 18€ | 2 nights pass: 30
PARTNER TICKETS : SHOTGUN.live
Fnac / FranceBillet network
Fnac, Géant, Système U, Intermarché shops
TicketMaster network
Cultura, Auchan, E.Leclerc shops
TickeTac network
FREE ADMISSION FOR CHILDREN UP TO 11 YEARS OLD
Admission to Babel Music XP is free for anyone aged 11 and under (birthday - paid from 11 years and 1 day) on the festival dates and accompanied by a legal guardian.
Tickets can be collected from the Invitations desk at the entrance to Babel Music XP on presentation of the minor's identity card.
Appropriate noise-cancelling headphones are available on the festival site upon presentation of an ID.
ARE YOU BETWEEN 15 AND 25 YEARS OLD AND ATTENDING SCHOOL IN THE REGION?
TAKE ADVANTAGE OF A €10 DISCOUNT WITH YOUR YOUTH E-PASS
To use your discount :
→ From your e-pass jeunes space, generate your €10 voucher.
Find the procedure here: https://e-passjeunes.maregionsud.fr/documents/e-PASS_JEUNES_Tuto_beneficiaire.pdf
→ Send your voucher to assdir.babel@gmail.com indicating the festival evening you wish to attend.
→ After receiving the voucher, we will send you a ticketing link to buy your ticket for 8€ instead of 18€ for the evening of your choice. (Please note that the €10 difference is reduced by your youth e-pass).
→ Finalise your order and collect your e-ticket.
→ See you at Babel Music XP!
ARE YOU BETWEEN 15 AND 18 YEARS OLD AND USING THE CULTURE PASS?
Thanks to the Culture Pass supported by the Ministry of Culture, you can benefit from up to €300 to spend on festive and cultural events.
To use your Culture Pass:
→ Download the pass Culture application and create your account.
→ Search for the Babel Music XP event(s) you want to attend and book your ticket(s) directly via the app.
→ When you come to the festival, go to the Babel Music XP Invitation desk to collect your ticket on the evening of the event.
Ticket office opens at 7pm
Ticket office closes: 11pm
More info: pass.culture.fr
Please contact us at babelmusicxp@gmail.com before you buy your tickets to reserve your access and/or equipment.
DISABLED ACCESS
Free access for the accompanying person and access to the PRM platform reserved to enjoy the concerts in good conditions.
Please note! The number of seats is limited. Once the spaces are full and quotas are reached, we will not be able to respond favourably to new requests.
(Re)Discover the programme